Day 133- Dress for Success and The Royal Wedding
I recounted the somewhat humorous story last year of my first teaching job offer and the events leading up to it. As ecstatic as I was, I had no idea how much that day changed my life. This has been an incredibly rewarding (and tiring) year. I am thankful to have gotten a job in the tough teacher market, and I am thankful that I will still have my job for at least another year. All I need is the opportunity to teach, and I am happy to supply everything else.
I thought Dress for Success would be a nice place to donate to in connection with this idea. I have heard countless times about the importance of making a positive first impression at a job interview. I know firsthand how much a good interview can change a person's life. Dress for Success can help with an important part of this process.
"The clothing that Dress for Success provides to our clients symbolizes our faith in every woman's ability to succeed.
Dress for Success solves the catch-22 that confronts disadvantaged women trying to enter the workforce: without a job, how can you afford a suit? But without a suit, how can you get a job?
Shortly after Dress for Success was founded, we became well-known for providing suits to disadvantaged women returning to or entering the workforce. Although our mission has expanded, the suiting program remains a crucial part of our work and a vital first-step in a woman's journey toward self-sufficiency."
One of my favorite quotes from the website says, "O
ur concern is where our clients are going, not where they've been." I'm all for helping those with a desire to help themselves.
http://www.dressforsuccess.org/home.aspx
******
There's nothing I can say about the Royal Wedding that has not already been said at least one thousand times. I love weddings and drama and glamour and pagentry, so of course I loved every minute of this wedding that was rich with all of those things. I was delighted that Kate wore a dress reminiscent of Grace Kelly and that the couple seemed to grin their way through the day. I love saying Pippa. I like pretty cars and classy ladies and crazy hats.
I know I'm supposed to roll my eyes while saying "Who cares?" and pretend that the whole thing is ridiculous, but I really enjoyed watching all the coverage, and I'm not sorry. So there.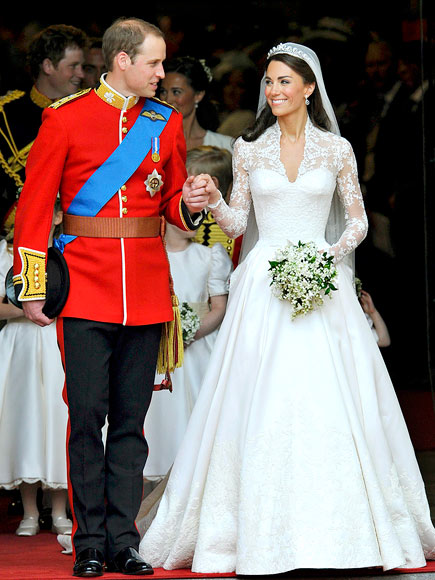 Thank you, Royal Wedding, you made my day.